Welcome to Once Upon a Time....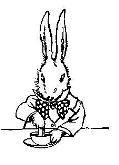 ... your site for handcrafted soft toys, gifts and accessories.
Current News:
2013 was a challenging year, with 'real life' stealing time from my creative pastimes; much of what I make involves a lot of hand sewing - something I really enjoy, but couldn't find nearly as much time for as I would have liked. I'm hoping that 2014 will afford me a little more time to indulge... It has also meant that there have been few updates to the website, but I'll try to correct that and I've added a few new items that I've been working on.
I'm at the Squamish Farmer's Markets through April, indoors at the West Coast Railway Heritage Park; this is a great venue - for vendors, shoppers and visitors, especially families.
Market dates for me are Jan 19, Feb 2 & 16, Mar 2, 16 & 30 and Apr 13.
About Once Upon a Time...
I have always enjoyed crafting - creating with fabric scraps and notions left over from past sewing, crochet or needlework projects.
I especially love the look and feel of natural fibers - wool, cotton and linen, which are soft, non-toxic and enduring, often 'improving' with age.
I also hate waste; a little imagination, and bit of time and patience can often breathe new life or purpose into some seemingly worn out item. S
oft yarns and beautiful fabrics, many with wonderful patterns or exquisite appliqué and embroidery, are everywhere, often as cast off wool sweaters, old worn table linens, or vintage fabric remnants. They can make a wonderful starting point for some new creation.
The items you see here are made from repurposed natural woven or knit fibers. You'll find unique stuffed toys for toddlers & children, soft wool blankets for crib or stroller, beautiful bonnets made from old and vintage linens, and other one-of-a-kind gifts and accessories like
'retro' aprons made from old tablecloths trimmed with modern prints.
This site is new and still evolving, but please take the time to browse through the selection. Although all items are one-of-a-kind, most can be reproduced with variation in colour and detail. If you see something you like, or would like to make a special request by size or colour, contact me through the 'How to Order' page.
Thanks for visiting.
Jane
RECYCLING HAS NEVER LOOKED SO GOOD
---
---
Something You Should Know


There is a downside to the fleece we all love....
"Every time a garment made from polyester or other synthetic fabric goes through the wash, it sheds tiny plastic fibers. Thousands of them. It turns out that these fibers end up fouling coastal environments throughout the globe, a global research team finds"
Janet Raloff; Science News; 2011/09/14
Fleece, made from (often recycled) plastic, is

still plastic

. It breaks down over time, but

it does not biodegrade

. Every time you launder any synthetic fabric it produces 'lint' - micro-plastic particles that ultimately end up in rivers, oceans & coastal environments. A study of 18 sites on 6 continents found these plastic fibers at every location, both in the water and on the beaches, with the highest concentrations close to population centres (cities).
This isn't the worst of it....The micro-plastic is both chemically toxic in composition and a sponge for other pollutants in the water. This plastic 'lint' is small enough to be ingested by some of the tiniest organisms in the marine food chain (you know where this is going, don't you.....?)
What can you do?
select natural fibers as often as possible - cotton, linen, wool, bamboo.... These are renewable, recyclable & biodegradable.

wash fleece & other synthetics gently, and less often. Your washer does not trap the lint, but it's there & it's going down the drain.

stop encouraging the production & use of plastic (period !).

http://www.sciencenews.org/view/generic/id/334341/title/Synthetic_lint_ends_up_in_oceans